Last Rumba in Havana
(FUTURE FILM MOVIE)
OFFICIAL MOVIE POSTER
OFFICIAL Equipment the We Owner
And Sponsors for this MOVIE
BASE ON THE NOVEL:
LAST RUMBA IN HABANA, FROM FERNANDO VELAZQUEZ MEDINA
FILM Producer NOTES : By Luis G Prieto
We Looking For: Cast ACTORS / ACTRESS, Executive Producers, Co-Producers, Producers, Studios, Post Facility, Rental Facility, locations Facility, Mobil Unit, Production Truck / Production Van, Mobil Motor Home Facility RV, Green Screen Studio to Shooting, URSA Cameras 4.6 K Blackmagic, Red Dragon Cameras, Production Crew, Production Manager, Line Production Director, Cast Director, Casting Facility, Film Transfers 35 mm, Computers For Editing 4K Files Mac/PC, Color Correction Studio, Film Distributors And Others

Please Contact Us - Thank For You Help
Last Rumba in Havana (The Novel)
Ultima Rumba En La Havana (Spanish-Novel)
-BASE IN TRUE STORY-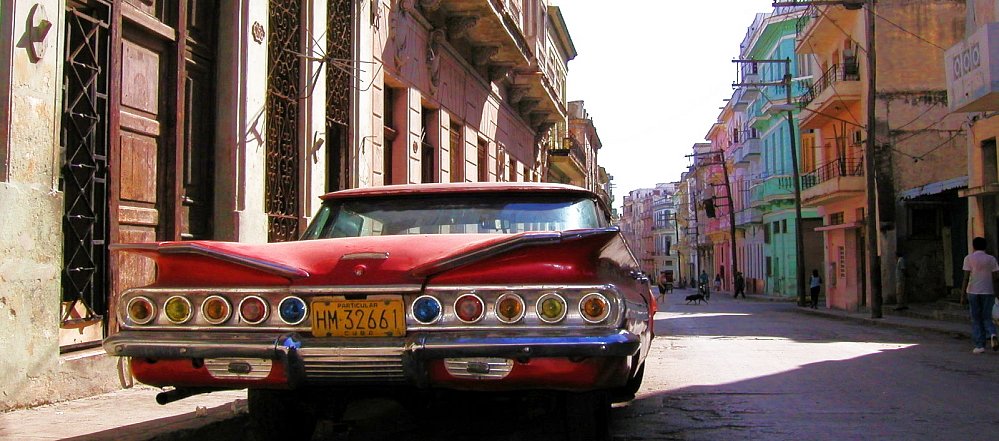 Last Rumba in Havana is a novel by the Afro-Cuban dissident writer and journalist Fernando Velázquez Medina, who was born in Havana in 1951. It was published in New York in December 2001 by the Hispanic newspaper chain Hoy LLC, and boasts a cover designed by the Colombian artist Juan Arango.
The Story is framed within the so-called dirty realism of Latin America (led by the famous Cuban Pedro Juan Gutiérrez). Spanish critic and poet Pablo Martinez Zarracina said in an article on Cuban literature published in El Norte de Castilla Lyrics that the book is considered to be an important work of this movement along with "Dirty Havana Trilogy" by Gutierrez. The author was interviewed on television both in the Big Apple and Miami, and several Hispanic newspapers (such as La Opinión in Los Angeles) cited the book in their cultural pages. In June 2009, the Chilean journalist Pedro Scharwze published a story on "Last Rumba in Havana" on the occasion of its re-release in Spain by Editorial Baile del Sol Canary Islands, with a cover designed by the Cuban graphic artist Yailen Rivera based on an idea of Jesus Rivera's father who was a painter. The book was praised by authors as diverse as the Spanish novelist Antonio Muñoz Molina; the Cuban poet Raúl Rivero; Cuban narrators Norberto Fuentes, Teresa Dovalpage, Felix Luis Viera and Antonio Benítez-Rojo; Édouard Manet and the French Machover Jacob; and Spanish critic Mendoza Apuleius Pío Serrano. The Spanish researcher Beatriz Calvo said that along with works by Daína Chaviano and Zoé Valdés, "Last Rumba in Havana" was among the most outstanding books crafted by writers in exile on the situation of women in Cuba. Accolades continued, as the Mexican poet Raúl Caballero published an article about the book in El Nuevo Herald of Miami, commenting that its title says it all and the work delivers a new aspect of Cuban literature.
Traduction: Italian To English Using by Google Translation ( Please Be Aware )
Fernando Velázquez Medina: RUMBA LAST IN HAVANA
Posted August 29, 2014 in Reviews · ·
[We get a piece of the translator Last rumba in Havana, just published by Il Canneto (Genoa, 2014, pp. 212, € 15, translation of Marino Magliani)]
LAST RUMBA HAVANA Five or six blocks inside, in what was once a bustling center, between Galiano and Concordia, we turn back to Águila and park, following the directions of Fermín, on one side of the film America. The library is in a private home and ever since we set foot we can see that most of the customers are foreigners: the elderly with a look prosperous, from colonial, accompanied by girlfriends (or boyfriends, as you prefer), young people with skin crisp hair and bright green eyes who denounce the intersection of race, black women shiny, mestizos gigolo accompanying mature European girls supervised by mamma, affectionately joined the Godfather of turn. A slender man with white hair and gestures sliced hats with a sturdy boy with curly hair: a furtive tear ... listening among educated whispers. On the shelves there are prints of West Indian painters, Zaida del Río, Chocolate, a picture of Silvio Rodríguez, made from Gori, captures the singer and once face to the photographer who is behind him and in the meantime, in front of a young audience roars. The nano and Monca joined the distinguished gentleman who comes to work and greet the young man with straight hair. Fermin and I look books priced utopian: Nadja of Breton, in the edition of Joaquín Mortiz; José Trigo Fernando del Paso, published by Siglo XXI as Poesía en movimiento, classic anthology of Don Octavio and Alí Chumacero.
In one corner, gnawed by rats, the Balada del barrio sleeps the sleep of the forgotten, although chews perfectly colloquialisms. I see an Italian edition of Tres tristes tigres, with pictures on the front and back cover of Jessie Fernandez, although Chino Lope swearing, while you invite to dinner or smoke your cigarettes, which are so little like those of its Lezama, Cortázar and Roque Dalton, of whom it is said that once, when he saw the Chino get home at night, he invited him to dinner. Impressed, Lope asked a cigar and then take a bath. Leaving the bathroom, Chino asked him ten pesos and when he was already at the door, full, washed and enriched, that son of a bitch of Roque asked him if he did not like getting up to his wife, so go with the full service.
There is a big tome that interests me. It's called Fin de siglo en la Habana and says, I see, the hard years began with the death of the sister of Ochoa and Tony de la Guardia. The choruses have sung a thousand times: kill twins brings misfortune. It puts in place the book and spy on what is thumbing Fermín: a hardcover book, small, like a Bible, with very fine pages. I look over his shoulder, he realizes it and closes the small book. I look at him blankly and he blurted that the Prophet, peace be upon him, forbade women to read the holy book, the mother of all books. So many stories to the Koran, I have already read a thousand and one time in the library of the ambassador!
Fermín continues to refine with the book, and I run my eyes on well-known folio: Cimarrón Miguel Barnet, The Palace of the whitest skunks, Arenas, published by Monte Avila in Caracas, commented and annotated edition of Paradise made Aguilar, a little book of poems by Alfonso Reyes dedicated to Labrador Ruiz, the main edition of La sangre hambrienta, tattered and fragile.
"This edition, edited by Felix Ayon II, consists of nine hundred copies of antique paper and a hundred numbered and out of print, paper linen. Printed March 30, 1950 in the workshops of Ayon, printer in Havana, Cuba. " This is what is written in the imprint.
The first page, held up by a scotch, inscribed in blue ink still legible: "In Edo Abela With great respect Labrador Ruiz". Decrypt it doing a little 'hard work: A Edo. Abela With great esteem. Labrador Ruiz. It annoys me that two words begin with the tiny, but everyone writes as he pleases, and if you disagree watch Juan Ramón Jiménez.
Nearby, there are tales of Virgilio Piñeira, the collection Bolsilibros Unión, 1964, back to back, the seventh edition corrected and increased by CUBA, Dictatorship or Democracy, Siglo XXI Publishers. The cover is of Ricardo Harte, perhaps a heteronym Armando Hart: two farmers sweaty and greasy, high on a tractor. Between them sits a small country place, maybe it was when Reinaldo Arenas fellow government. So the well-known Chilean democratic Maria Harnecker directed the original production. Thanks to the ingenious supervision of her husband, the distinguished liberal Manuel Piñeiro Losada, Commander Red Beard, coordinator of all the guerrillas in Latin America, the Cuban democracy came up in Nicaragua and Mozambique, Angola and Yemen. Unfortunately, those slealissimi peoples have adopted the vices of capitalism: eat three times a day, buy clothes they like and do without speeches that last for ten hours. Channel lackeys!
Tucked away on a shelf I find a book by John Grisham, The Pelican Brief; I choose Congo by Michael Crichton and the fifth ship of fools, Manuel Pereira, who took the national prize of critics in '90, I think. I'm going to pay thirty-five US dollars when I fall for the eyes on a book of poems which ensures that it is raining outside, but the windows do not see even a spray of saliva. Perhaps the author is in Paris in a downpour, and hence its forecast weather unpacked.
I am introduced to the gentleman with white forelock and his interlocutor, a young aspiring opera singer. The stranger speaks of plague, not the smell of the city, no: the Plague of Camus. I prefer the Musketeers, I say. And everyone, including those who do not know what I'm talking about, look at me as a Chichimeca, a barbaric, ignorant and zotica. I smile on one side of the mouth and a collective sigh of relief underlines my gesture interpreting it as a joke, a joke, a cultural provocation. Everyone relaxes seeing that I do not insist to put Dumas higher than Camus, Karl May (one of the pseudonyms of Carletto Marx) higher than Goethe, Frankenstein over to King Lear, David Bussi over Francisco Garzón Céspedes, Corín Tellado above Carmen Martín Gaite, Françoise Sagan over Yourcenar.
Where are the singers? For a moment it seems to me that someone so incongruous, asked. Ah! He's talking about Severo Sarduy, of his novels unreadable, beautiful. A man joins the conversation by saying that Donoso wrote Terra Nostra to emulate Carpentier. I imagine that a Czech disguise would conclude that these days you can only write in the manner of Kundera. García Márquez died, unbeknownst to me, after writing Tropical Night falls, but this is not a book of Guillermo Cabrera Infante? What struck me most is the obscene bird of youth ... no, no The sweet bird of the night, to rectify is wise. It was discussed whether Alejandra Olmos dictated or wrote really Sobre heroes y turbamultas. About: Nadja became the mistress of Paul Eluard and then lived together with Aragon under the name of Elsa Triolet.
I pull out my now frollato number of Polish in the time of Stalin put four Russian books featured in the library of the country: We all want to be, Far from Moscow, Oltrefrontiera, under other flags. Because of its elevation of genius got a trip: to sunbathe on the beaches of Siberia. They laugh, taste or not taste, with laughter fast, firm ears to sense danger, trying to sniff a potential police officer, an informer or just a good citizen eager to get a scholarship abroad for his son, because can defect.
In one corner I see the cards drawn by horses running free, with the mane to the wind. They are signed Zaida del Río. I remember that I also designs its own, I left them in the house of friends. Portray virgins in different attitudes, nude but with her face veiled, sketches a bit 'random unroll from the edges of the card. One afternoon in July to "Caiman", Zaida chatting and drawing, leaning against the desk peyi, and small females were fixed on the opaque surface. As soon as we launched Zaida came all the assault, the rapimmo, and my booty was reduced to two cards with those figures I call virgins.
The library has become an Arab market, the background noise, the whispering voices of educated covers everyone and already I can not understand what it says the young man with beautiful curls of Sappho, Albertine and other female characters. The smell of parchment powder is mixed with something sweet that permeates the environment, perfume whores not emanating from my body; I do not like this place more, I prefer to continue the journey to Alamar.
The Writer: Fernando Velazquez Medina
ORIGINAL BY FERNANDO VELAZQUEZ MEDINA
MARINO MAGLIANI
Biografia / Opere / Romanzi / Racconti / Traduzioni e sceneggiature .
ULTIMA RUMBA ALL'AVANA
Italian Version
Art Director Edgardo Davila & Cinematographer LuisGPrieto
Official Poster Movie:
"Last Rumba in Havana"
Don't be a stranger
we
are
looking
at You
looking
at Us.
Plot
The book chronicles the life of an architecture student turned prostitute. It portrays the reality of the notorious Cuban prostitutes who cater only to foreigners. The author delivers fragments of this life through a long monologue, starting with tales of sordid and violent episodes of childhood in the Havana neighborhood of Jesus Maria. With a nihilistic vision of Cuban society, he pursues his character's story both in the poor neighborhoods and those of high-ranking Cuban luxury hotels as well as prisons. It is a journey through the lost paradise that never officially existed. The dialogue is broken occasionally by insertions of short stories, poems, imaginary telephone conversations, proverbs and other resources, giving it a lyrical quality.
Characters
Throughout the text, the name of Dolphin is repeated, the first-love teen protagonist who was murdered. It also highlights Manca, a friend of main character John the Dead, who makes a brief appearance but is important because of the theme of child prostitution. As in John Dos Passos' novel entitled "Manhattan Transfer," dozens of characters swarm in and out of the action like extras in a movie. But they are real characters, some intellectuals and some dissidents in Cuba.
Theme
The novel delves into the spirit of transgression, amorality, and the blooming of youth in an amoral society. The story unfolds over three days in the life of a Cuban prostitute and culminates with the scandalous uprising that took place in Havana in August 1994. The extraordinary sense of alienation, racism inherent in any dictatorship, lack of hope, and the irrational impulse to leave the country by any means, create an amazing atmosphere that culminates in an outburst of violence told by an anonymous and unnamed protagonist.
Reception
Although the book was greeted with silence in the Cuban community (especially in newspapers in Miami with Cuban influence), the reaction among Latin American intellectuals living in the U.S. was quite different. ABC Dominican, a literary magazine, interviewed the author. La Opinion of Los Angeles published a laudatory review, and other newspapers (including New York Today and The Dallas Star) reviewed the book. The author was also quoted on the digital page Rinconete, the Instituto Cervantes, as one of the new Cuban-born writers. In addition, the Madrid newspaper ABC published an article saying that the well-known writer Norberto Fuentes placed the author of "Last Rumba in Havana" among the most important writers in exile. With all of this support the book sold ten thousand copies, but a sector of the Cuban exile's community branded it as "pornographic."
They are on the PRE-PRODUCTION of This Book to a film, will employ the new technology of RED-EPIC using Mysterium-X Digital Cinema [1] and PRO-RES with Final Cut 7-Film Studio
As well we presented the material to potential executives Producers to make the film possible
Notes
Article was created based on a translation of the Spanish language Wikipedia article.
http://en.wikipedia.org/wiki/Last_Rumba_in_Havana
FILM By: DP Luis G Prieto
Book was Created & The Writer By Fernando Velazquez Medina
FIND OUT HOW YOU CAN
HELP US TO MAKE THE FILM
please Contact Us
Production CREW The We Have For This Production